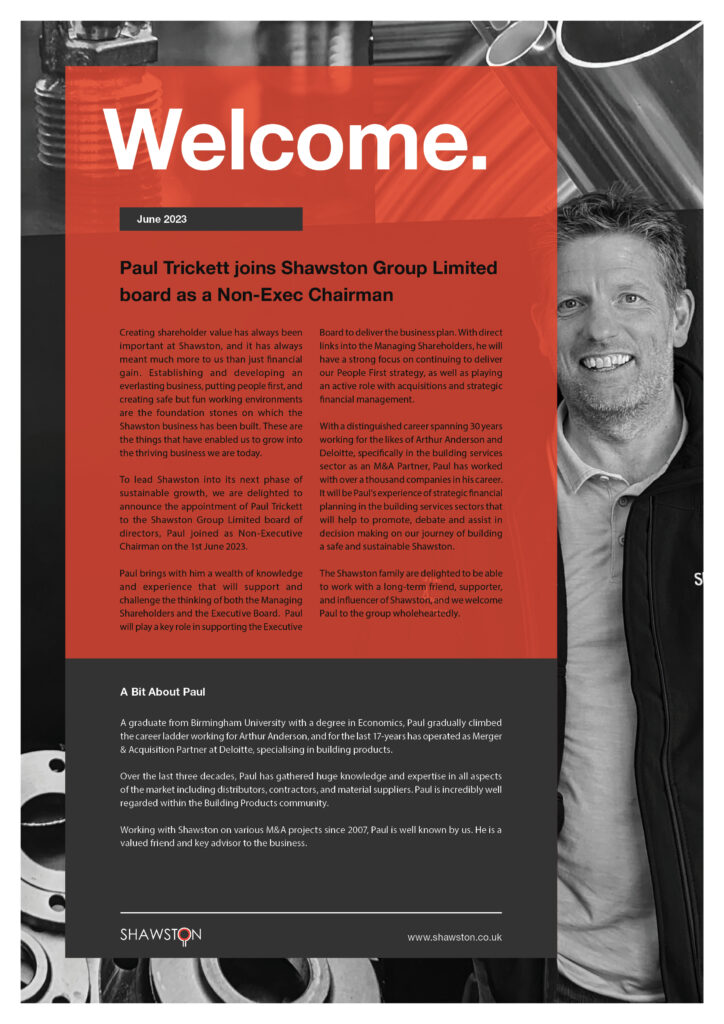 We are delighted to announce the appointment of valued friend and key advisor to our Group, Paul Trickett.
Paul has joined our board of directors as a Non-Executive Chairman who will help to further develop our people and culture plans whilst playing a key role in our acquisition strategy.
View the full details of Paul's appointment here.
Welcome to the team!