This post is a compilation of highlights from our LinkedIn profile for November 2022.
Visit this link to join the conversation and see more of our LinkedIn activity including key sector updates, general business updates, details on our vast and varied product offering and the opportunity to meet some of our passionate employee owners.
6th December 2022
We have been delighted to lend support via our #Shawston transport fleet to The Toy Appeal in helping to deliver around 10,500 toy sacks to children living in poverty across the North West.
All sacks have been shifted, categorised by age, sorted, loaded onto vans and delivered to various locations by many volunteers, including our very own Graham Wilkins, John Blackburn, Jolene Worsley and Scott Dorney.
Our branches are still collecting toys for the appeal – the need to support poverty throughout the UK never stops. However, we are extremely thankful that #Shawston have played a part in helping to bring a smile to the faces of children living in poverty this Christmas time.
You can support The Toy Appeal by donating to their Just Giving page here https://lnkd.in/dQN7v4tw
View the full post here.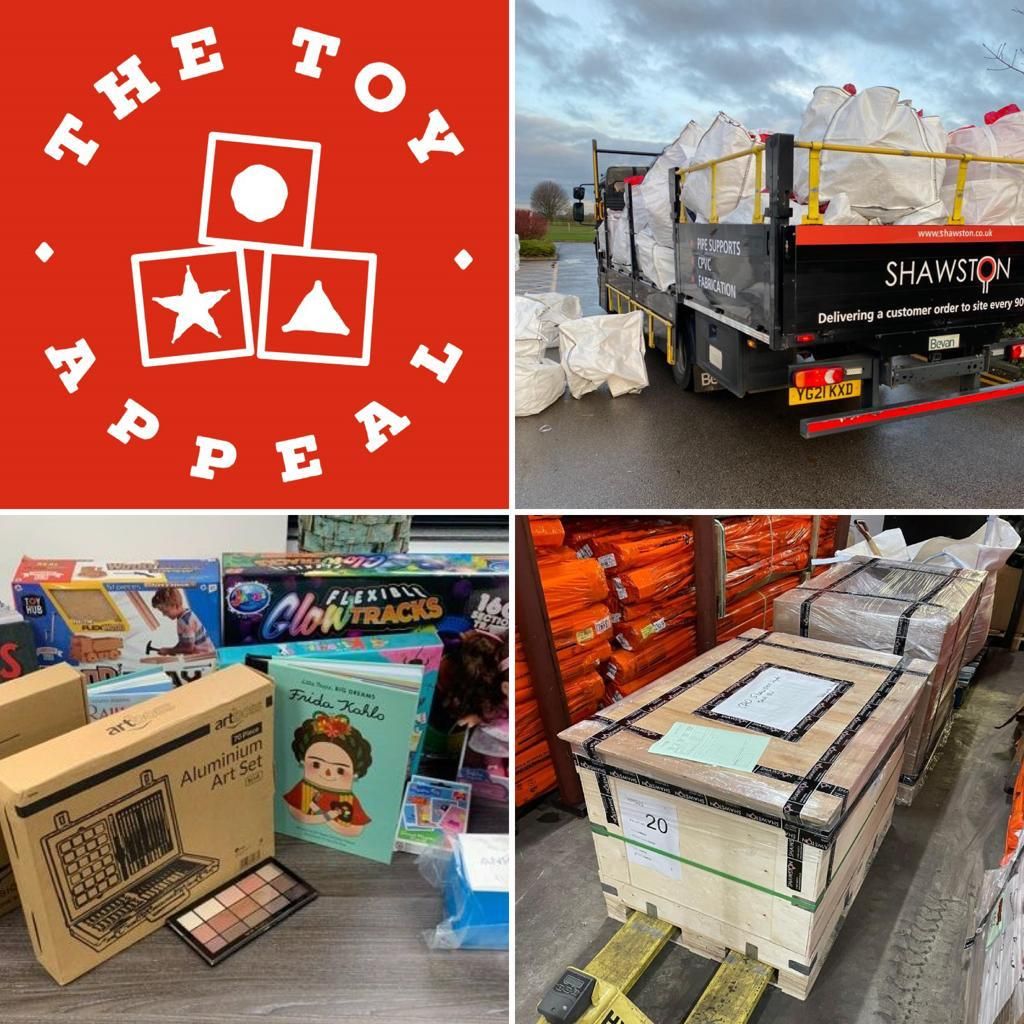 21st December 2022
As the year draws to a close, so does our inter branch toy collection to support The Toy Appeal.
#Shawston have been delighted to offer support in various guises to assist the charity in their quest to give every child a Christmas this year.
Several pallets full of toys, carefully chosen and kindly donated by our nationwide teams, will be delivered to the charity's storage facility in the North West, ready to start in 2023, the process of providing much needed joy and support to children living in poverty.
If you can please donate here https://lnkd.in/dQN7v4tw
#giveachildchristmas#merrychristmas
View the full post here.