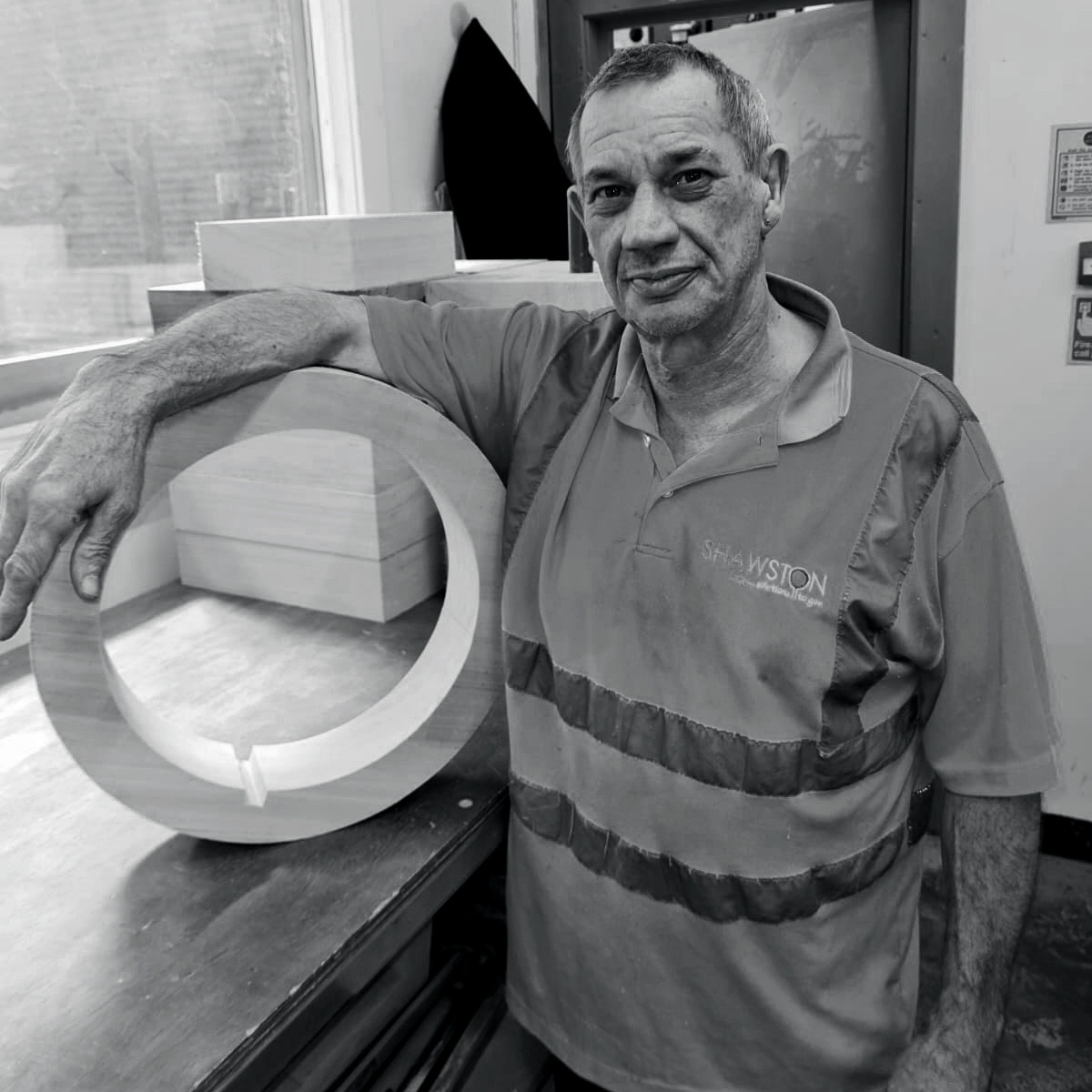 Stuart Priest
Woodshop Operative
Joining Shawston in 2013, Stuart has played a huge role in doubling the size of the wood shop and turning it into a huge part of the business. Our FSC woodblock facility at High Wycombe produces on average 50,000 woodblocks a year and there is no doubt that Stuarts skills and experience have been vital in ensuring we can continue to provide this key component to our customers.
A true craftsman, Stuart's workmanship has often been put to good use outside of the scope of his role, he has recently worked on a selection of iPhone stands and a wooden BBQ. Always one to rise to the challenge and show real Shawston spirit, he is a valued member of the team.
Click here to follow our "Spotlight" series where we shine the Spotlight on Tony and his career journey so far in the Shawston group.