On Friday 30th September Shawston participated in Macmillan's "World's Biggest Coffee Morning" in aid of Macmillan Cancer Support.
Instigated by Sarah Rolfe in our High Wycombe Branch and supported by Gary McKinnon (Glasgow Branch), Nichola Derbyshire (Hyde Branch), Jane Murphy (Finance) and Nick Homer (Birmingham Branch, they all took on the role of team leaders and did a fantastic job of helping organise the day.
Shawston Staff arrived at work with an impressive supply of mouth-watering homemade cakes, with not a soggy bottom in site!!
Staff, suppliers, customers and neighbours alike were invited along to their local branches to enjoy coffee and cakes in exchange for a donation to Macmillan.
---
At our Hyde branch, Ryan Moore (Transport) had his beard shaved off along with a leg wax for Peter Derbyshire (Warehouse) to help boost the donations.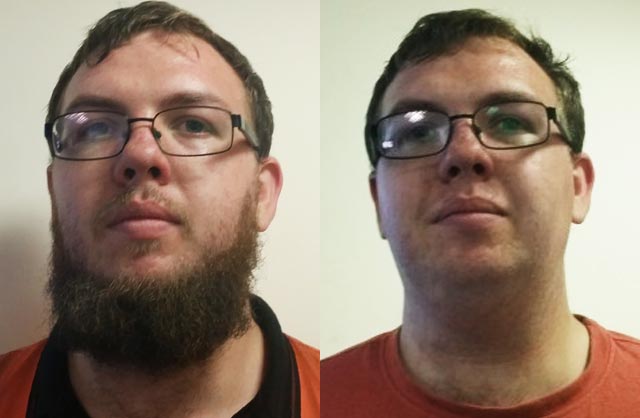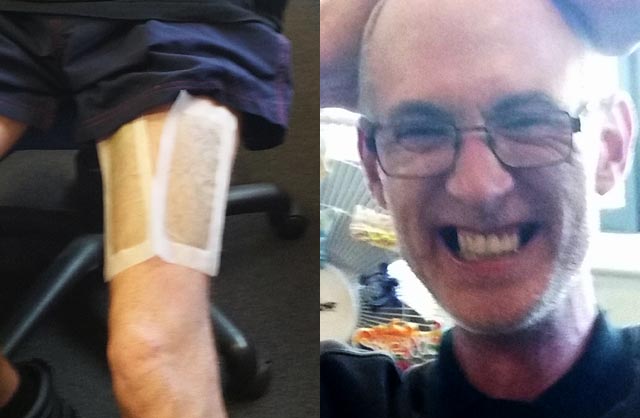 ---
Offcuts from our in-house FSC ® certified wood block manufacturing were sold as bags of kindling for a more relaxing, fireside coffee and cake for some…..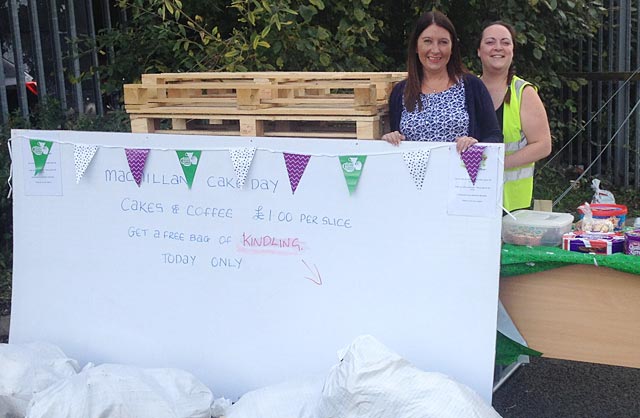 ---
Shawston High Wycombe have recently expanded our 28,000 sq.ft warehouse to incorporate a wood block production facility which not only works in accordance with FSC ® guidelines but has also created more local job opportunities.
We are proud to be members of the FSC (Forest Stewardship Council) ®, the FSC ® is an international non-profit organisation dedicated to promoting responsible forestry.Our wood block offcuts are regularly donated to the elderly to help heat village halls and homes, we have also delivered to local playschools to help children get creative and use their imaginations to build ramps, tunnels, bridges etc.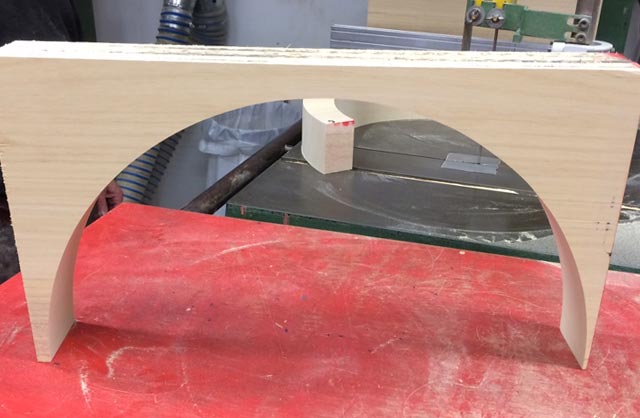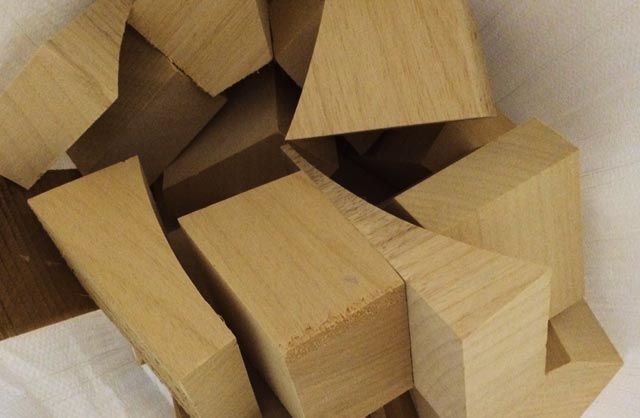 A huge thank you to all that contributed to the success of our event, particularly Sarah Rolfe who had the initial idea for Shawston to participate in the first place.
In total, £618 was raised across the Shawston Group in aid of Macmillan which we deem to be a very worthy beneficiary of our cake baking exploits!!