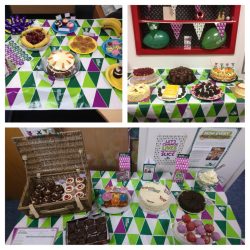 On Friday 29th September the Shawston Group held fundraiser coffee mornings across the country as part of #WorldsBiggestCoffeeMorning for Macmillan Cancer Support.
In preparation for the event the staff donned their aprons and chefs hats to help with the creativity whilst baking their show stopping master pieces.
We are happy to announce that we surpassed previous fundraising efforts with a grand total of £647.51
Thank you to all Shawston customers, suppliers and all our staff for the donations and contributions.