This post is a compilation of highlights from our LinkedIn profile for June 2023.
Visit this link to join the conversation and see more of our LinkedIn activity including key sector updates, general business updates, details on our vast and varied product offering and the opportunity to meet some of our passionate employee owners.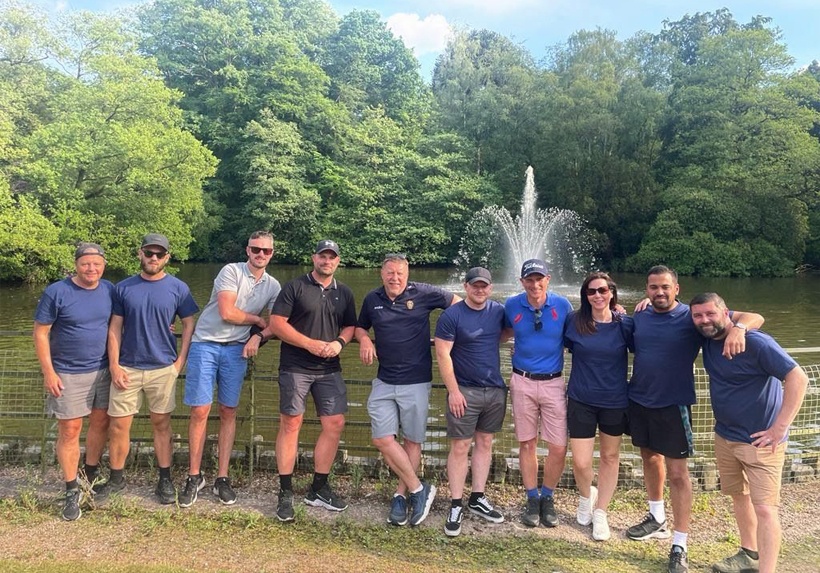 19th June 2023
The Shawston team had great fun at the BAFSA – British Automatic Fire Sprinkler Association Challenge Day on Thursday. No prizes won this year but we all know it's the taking part that counts…
A big thank you to Wendy and all of the BAFSA team for putting the event together, always a great time and a good laugh!
#BAFSA #teambuilding #fireprotection

View the full post here.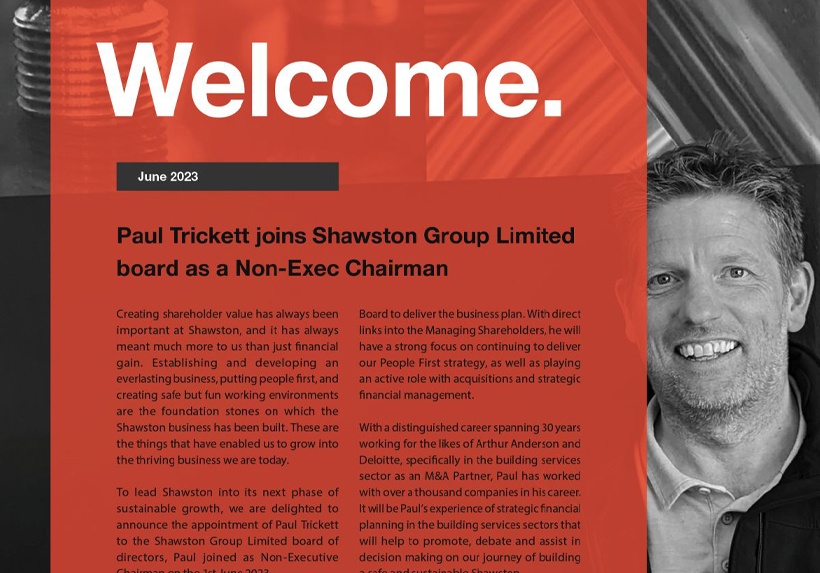 21st June 2023
We are delighted to announce the appointment of valued friend and key advisor to our Group, Paul Trickett.
Paul has joined our board of directors as a Non-Executive Chairman who will help to further develop our people and culture plans whilst playing a key role in our acquisition strategy.
View the full details of Paul's appointment here: https://lnkd.in/eAqGdcJR
Welcome to the team!
View the full post here.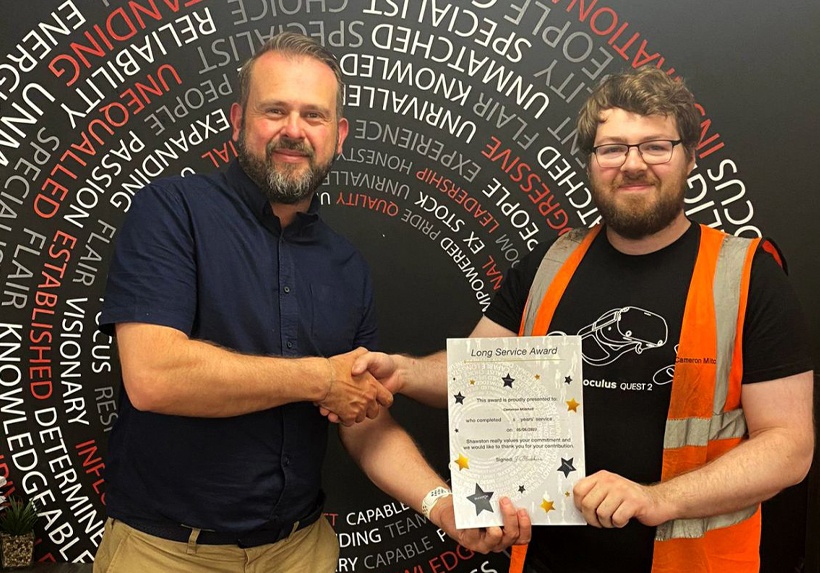 22nd June 2023
Five years. Half a decade. That's the length of service milestone we celebrated in High Wycombe this week for Cameron Mitchell. Over 35% of Shawston employees have reached this milestone and as a growing business, this is something we are truly proud of.
Cameron is an integral part of our High Wycombe warehouse team and he is a testament to the consistency and commitment we see from all of the employees who reach these milestones.
Thank you for your service Cameron, here's to the next 5 years! 🍻
View the full post here.
23rd June 2023
Celebrating #EOday at Shawston with some food, games and a group-wide lottery draw!
Being employee owned is a defining feature in our companies culture and EO day is the perfect day to celebrate the hard work, dedication, and passion of every employee-owner who all play a vital role in making Shawston the business we are.
#EmployeeOwnership#TheEOeffect
View the full post here.