Shawston are delighted to announce that with immediate effect the full range of Dry Riser equipment is ex-stock and available for national delivery.
Shawston has grown substantially over the thirteen years the current management team have owned the business. Post recession, the Shawston investment plan in depots; people; stock and capital equipment has really paid off. Adding dry riser products to the already impressive fire sprinkler and mechanical services range enhances the contractor's ability to purchase more from Shawston and enjoy an unrivalled level of customer service and stock availability.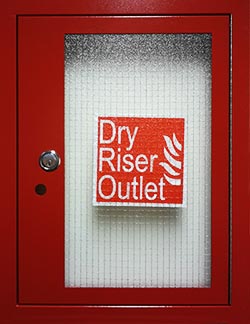 Compared to other stockists there are some unique features to the way Shawston will distribute dry riser products:
Inlet breeching valves; landing valves; air vents; spares; grooved fittings; pre grooved steel pipe & pipe supports will be stocked at all four Shawston depots making the product available for same day collection or next day delivery anywhere in the UK.
By virtue of true national depot coverage customers are able to save on what Shawston believe to be, high and inconsistent carriage charges from other dry riser suppliers tending to operate from just one UK depot.
Shawston can deliver dry riser products using its own fleet of over 20 vehicles thus controlling the delivery process which in turn allows Shawston to make robust commitments for timed deliveries to improve on-site efficiency.
With a unique dry riser supply chain Shawston expect to be able to price dry riser products very competitively to all contractors whilst adding the service features shown above.
A copy of our new Dry Riser Brochure is available detailing our full Dry Riser product range. Your Account Manager will be in touch to discuss commercial terms.