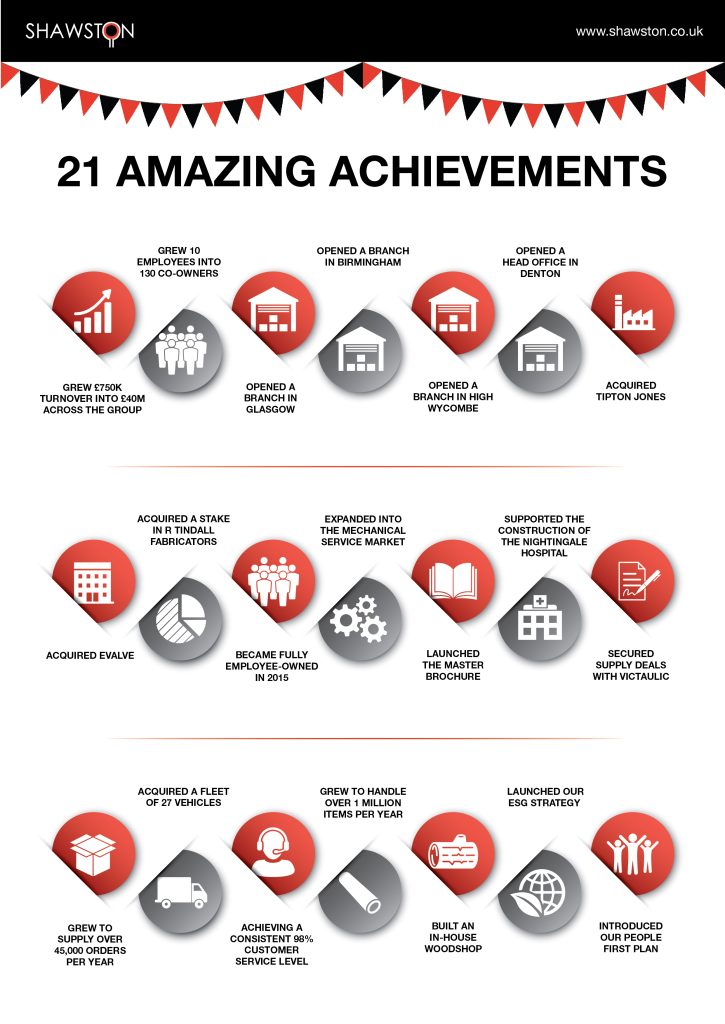 Lucky number 21 represents a creative spirit and reliable partners. Well this is definitely the case for #Shawston.
As we reflect back on the eve of our 21 birthday we taken a look at some of our major achievements along our 21 year journey.
It's been a rocky ride at times, with recessions and global pandemics to navigate, but the one constant has been our people and our ethics. #Shawstonsoul.
It's nearly time to raise a glass to celebrate, but in the meantime take a look at our #journey below.