As part of the Shawston internal communication plan, I pledged to hold a series of Q&A meetings with EVERY employee in the business. At the Shawston annual conference I emphasised the need to continue to communicate more effectively as a company, not least due to the stunning growth rates Shawston are enjoying.
Shawston have no hierarchy or status, and our people are without question our most valuable asset AND the key reason we have grown to become such a major force in today's industrial distribution sector.
I decided to hold a Q&A session with all team members in our group but emphasising more time with the drivers and warehouse staff as opposed to the office and management whom see more of me on my travels.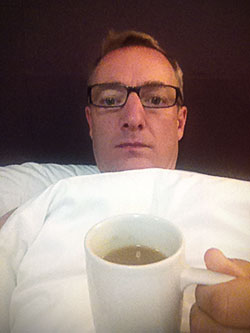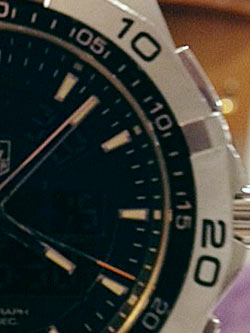 Due to the different working times, for example drivers in London start work at 5am to arrive onsite in London at 6 am sharp, I needed to get up very early to hold a Q&A! The alarm was set for 4.15 am at the Premier Inn Central, High Wycombe, hence the photo of me not being at my best!.
The session at High Wycombe saw me and all the 10 drivers come together at 5am to discuss a range of topics from explaining how our group was performing, what our future ambitions were but also talking about driver conditions and listen to their ideas and any frustrations.
On the back of the meeting, Regional Director (South) Stuart Doherty, has set up a new monthly cross department forum, to include representatives from drivers, warehouse, administration and sales to collaborate together to continuously improve operations and customer service routines. This has been welcomed by the Wycombe team as it doubles up as an outlet to get senior management more connected to the issues at the sharp end of the business.
Our staff feel listened to, involved and trusted and it is already feeling like teamwork has improved. Key to Shawston values is to always control growth and never put growth before the welfare of our employees or the high standard of customer service Shawston are synonymous for. Our internal communication plan will go a long way to helping us control our growth and make Shawston a very attractive employer to work for.
I have diary dates to conduct Q&A in Hyde and Glasgow during early September, and I will repeat the sessions once a quarter – it's a major commitment of time and effort but one that will be worth it.
Shawston keep the art of distribution simple and that means talking to the team in a simple and effective fashion too.