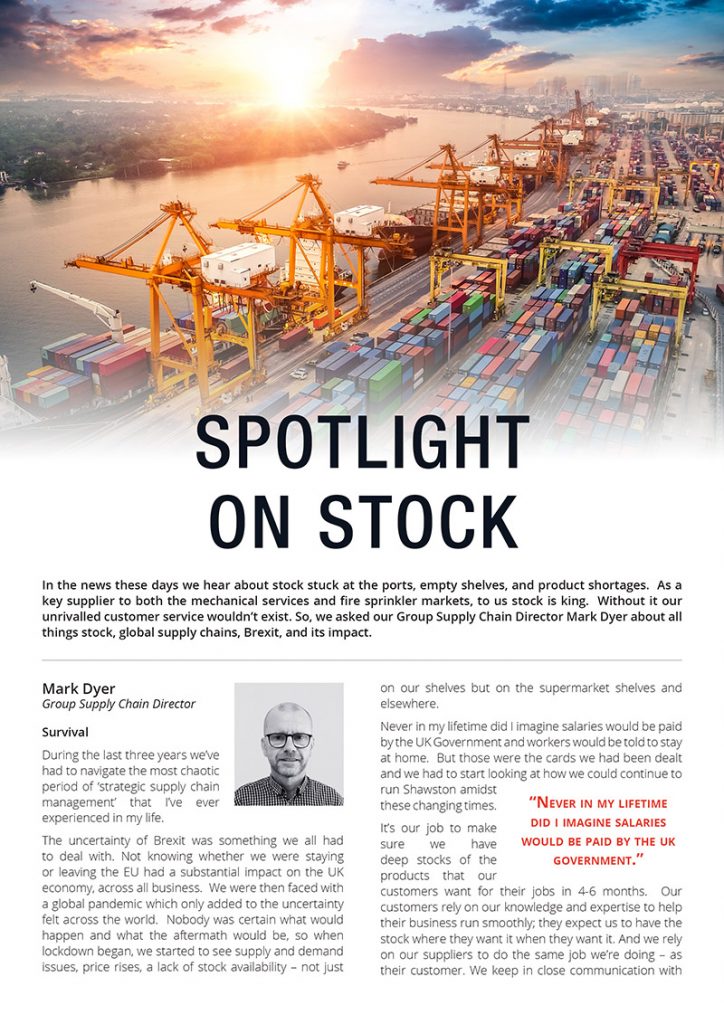 Our purchasing team are often compared to a swan, on the surface they are elegantly gliding through their day-to-day activities, whilst below the surface they are peddling hard navigating the choppy waters of global supply. But how easy is it to maintain a constant supply of main line products and what work goes on behind the scenes to make sure you get your products delivered the very next day?
Following on from our Deep Stocks video with our Head of Central Purchasing, Melissa East, we turn the spotlight on stock in the next issue of our Spotlight series. Our resident guru on all things stock related, Mark Dyer talks to us about the impact of Brexit and Covid-19 on our global supply chain and how the Shawston team continued to maintain deep stock levels throughout the crisis.
You can read the full article here.